Krupa IVF is part of India's largest fertility network and together we're responsible for helping conceive babies. With more than 10 year's experience, we focus on personalising your care to give you the best chance of taking home a baby. 
Krupa IVF offers you expert fertility advice by our team of fertility specialists at clinic, as well as access to the advanced science that gives you the best possible chance of taking home a baby. 
With four years of expertise, we are a brand-new reproductive facility. We provide our clients with the most up-to-date fertility technologies as well as comfort. Our mission is to make our customers' children happy.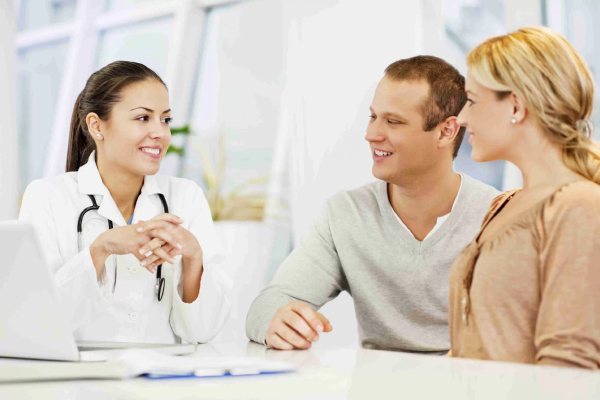 Krupa IVF is proud to have leading IVF success rates. We are committed to providing the latest and most proven clinical treatment programs to help you achieve a successful pregnancy. When considering IVF treatment, learning about IVF success rates and understanding what these statistics mean is important to ensure you make the right decision about your future
Understand the IVF Success Rate
A woman's age is the most important factor affecting the chance of pregnancy success. Female fertility starts to decline when a woman is in her 30s onwards and declines rapidly once the woman is over 40, with the average age of a woman undergoing a fresh IVF cycle being 35.9. When looking at success rates ensure these have been broken into age bands. The IVF success rate of a 40 year old cannot be compared with that of a 30 year old.
Krupa IVF has been a world leader in reducing the number of embryos transferred in an IVF cycle which reduces the chance of multiple pregnancies and therefore the risks to mothers and babies. Pregnancy rates should be interpreted in the context of when a single or double embryo transfer is undertaken. At Melbourne IVF we usually recommend a single embryo transfer.
Embryo development at time of transfer
Embryos that have grown to the blastocyst stage of development (day 5) have a greater potential to implant. However, not all embryos will progress from cleavage stage (day 2) to blastocyst stage. A poorer prognosis patient is likely to have lower egg numbers and will most likely have a cleavage stage transfer. It is important that you are comparing 'like' with 'like'.
If you have additional questions or if you would like to book an appointment with one of our experienced fertility specialists, please call our free information line on 098241 32302 or email at krupaivf@gmail.com.